We are a team of Enthusiastic Engineers & Designers with core belief in Sustainable development. With blend innovation in technology we aspire to expand our possibilities and widen the horizons in the field of Construction.
At RoschCrete we build special kind of bricks / blocks that possess the ability to pass lights through it. This gives your place an exclusive lively appearance and makes it stand out of all. The bricks not only can save your daylight cost but are more durable and Eco-Friendly.
We also manufacture bullet Proof(Ballistic):
– SIFCON Panel (Slurry infiltrated fiber concrete)
– FICS Panel (Fiber Infiltrated Concrete Slurry)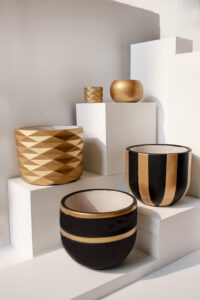 We at Roschcrete are an innovative manufacturer of high-quality concrete products with patented ingredients that delivers precision, quality, and durability at affordable prices. The unique manufacturing process we have developed gives us an advantage over other suppliers.
Our wide range of products spans even the smallest sizes of concrete, including various set-up items for Baffle Ranges, as well as a wide variety of structural and decorative concrete products. We offer an extensive range of products viz. Ballistic Panels, Bullet Proof panels, Smart concrete products, Planter pots, and nameplates.
Our main product is the "Baffle Range" (the range consisting of concrete blocks with a high density which makes it possible to build walls). Our products can be tested and certified through various Govt. Agencies (Pan India) as per their rules & regulations.
Read, What our client have to say !!
One of the unique and innovative in this world. Glad and proud to be the first client in chandigarh. This kind of innovation should come up and is highly recommendable. Best of luck yo entire Roschcrete Team !!!
Simply awesome piece of art in form of concrete….. Products are highly recommended for house, office, public halls, etc. Happy to see roschcrete technologies has started delivering their products in my city dehradun.
Great company to work with !! Always up for something new and challenging work.
Roschcrete technologies is a institution where anybody loves to work. This is a institution which provide an equal opportunity to grow n develop the skills with teamwork and in enviornment feel like home. May ALMIGHTY showers all HIS blessings on each and every member of this institution.
Waooooooooooo…..Brillant product…We r very happy being his one of his first clients in chandigarh….amazing Name plate we hv …..itz Fully worthy…
Want to know more about our products?
We are committed to providing our valued clients with the best possible ballistic panels for them. We are also producers of special concrete materials such as "FICS (Fiber infiltrated concrete slurry), "Cellular Foam Concrete", "Permanent Defence Structures" and the like.

Our team of experts is dedicated to the continuous improvement of our products and services. We use state-of-the-art manufacturing equipment and innovation to ensure quality, value for money solutions at a reasonable price.
407, B-12 Ladowali Road Near BSF Chownk , Jalandhar
Pin 144001
Phone: +91-82830 47770